Looking for a rewarding high-tech career? Get trained in the latest technology in a short amount of time!

Whether you want a new IT career, or simply want to build your technical skills, you can get the most advanced training with The Chubb Institute and Banner Institute. They offer diploma programs, computer services, and technology education courses for novices and professionals.
Use advanced online tools and resources to learn HTML, graphic design, JavaScript, Linux, or a number of other computer languages or programs.
Train on a laptop provided for your use during the program.
Learn from qualified instructors who have skills ranging from Novell Networks to Microsoft Office 2000 Professional to Java Servlets.
Use of the Chubb lifetime career services to help you land a high paying tech job upon program completion.
Attend one of our several convenient East coast locations.
• Networking
• Multimedia Design
• Database Administration
• .NET Programming
• Help Desk Support
• Network Security Systems
• Java Programming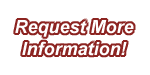 All programs are not available at all campuses. Please check your local campus for program offerings. Not affiliated with the Chubb Group of Insurance Companies.