Medical Administration

The Medical Administration program provides students with a variety of coursework in medical studies that includes a combination of theoretical and practical training. Emphasis is placed on medical terminology and the practices and procedures commonly associated with the operation, administration, and record keeping of a medical office.
Upon successful completion of the program, graduates can pursue entry-level positions with health care agencies, physician's offices, group practices, governmental agencies and private insurance companies. All programs not available at all locations. Check with your local campus for program offerings.
Topics covered include: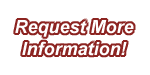 All programs are not available at all campuses. Please check your local campus for program offerings. Not affiliated with the Chubb Group of Insurance Companies.